Augustus Suglia, A.I.A.
382 Church Avenue
Cedarhurst, L. I., N. Y. 11516
516-569-4241 or
e-mail us

Cape Cod Homes

House Plan # 2036 Square Footage- 1,360 1st Floor, 926 2nd Floor
Total 2,286 square footage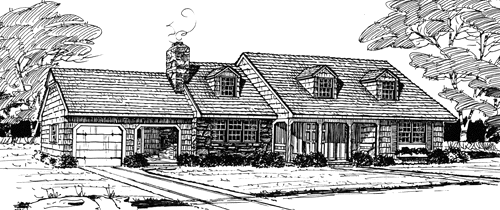 House Plan # 2036 -This sprawling design offers a breezeway and a terrace for outdoor entertaining. Colonial touches enhance the exterior.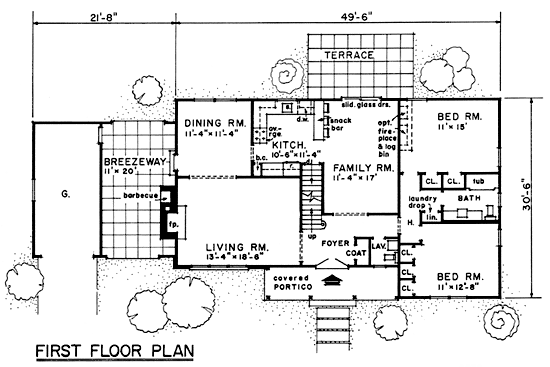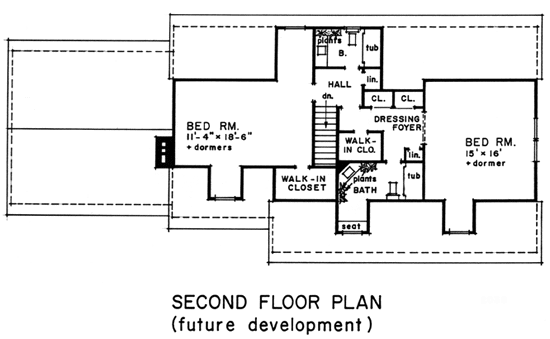 House Design # 2036 has a living room, dining room, family, kitchen, four bedrooms, three baths and a foyer, totaling 2,286 square feet of living space. There is a garage and a breezeway with a built-in barbecue. If you choose, the breezeway may be converted to a second garage and the full basement may be finished as a recreation room. Sliding glass doors lead from the family room to a rear terrace.

With this design, you can choose either a first-floor home or a 1 1/2-story home, using the same house plan. Finish the first floor of this design and you can have a complete two-bedroom residence. Finish the second floor and the house becomes ideal for a larger family, with four bedrooms. The overall dimensions of 49 feet, 6 inches by 30 feet, 6 inches and this does include the garage.

For questions, suggestions, or comments please contact the webmaster

Copyright ŠAugustus Suglia 1997-2003