Augustus Suglia, A.I.A.
382 Church Avenue
Cedarhurst, L. I., N. Y. 11516
516-569-4241 or
e-mail us

Ranch Houses

House Plan # 2039 Square Footage- 1,903 1st Floor (on cellar), 237 (on slab-family room)
Total 2,140 square footage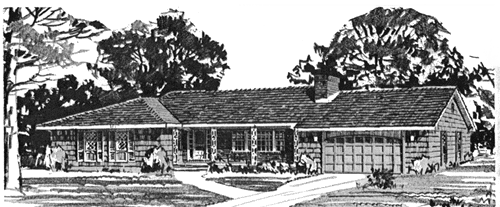 House Plan # 2039 - Planned to please the lady of the house this home includes many of the features a very active family needs.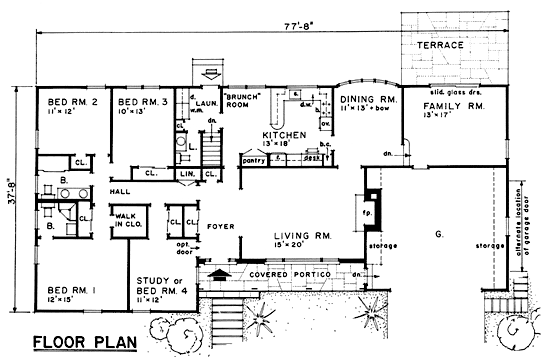 CLICK ON FLOOR PLAN ABOVE FOR LARGER AND CLEARER VIEW
House Design # 2039 has a separate dining room, a good-sized family room, a living room with a fireplace, a laundry, and two baths plus a lavatory. The kitchen has several special additions, including a separate wall oven, a planning desk, a good-sized pantry, a serving bar and a spacious "brunch" area for informal family meals. Sink and dishwasher are under a wide window overlooking the garden and rear terrace.

Master bedroom has a huge walk-in closet and private bath. A second bath serves three other bedrooms. A lavatory, adjacent to the laundry, is convenient to back door and kitchen. The overall dimensions are 77 feet, 8 inches by 37 feet, 8 inches. There is a full basement.
For questions, suggestions, or comments please contact the webmaster

Copyright ŠAugustus Suglia 1997-2003