Augustus Suglia, A.I.A.
382 Church Avenue
Cedarhurst, L. I., N. Y. 11516
516-569-4241 or
e-mail us

Ranch Houses

House Plan # 2054 Square Footage- 1,041 1st Floor.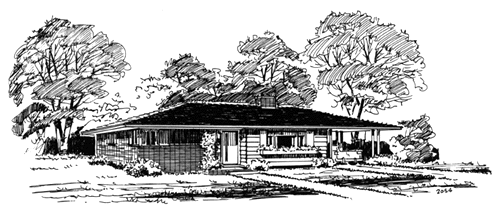 House Plan # 2054 - This is an economical small home that can serve vacation needs now and retirement needs later. A compact design with good living areas.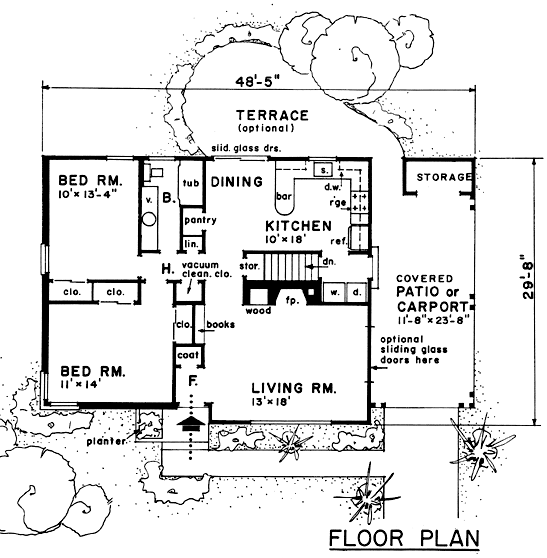 House Design # 2054 has a kitchen, which combined with the dining area, is unusually large. Note the snack bar divider. From the dining area, sliding glass doors lead out to the terrace. The living room, which is 18 feet long, has a wood-burning fireplace. There's a picture window at the front and, if you elect to use the carport as a covered patio, you can add sliding glass doors along the living room's end wall. Wall space is good in both bedrooms to make furniture arranging easy. The house can be built with a full basement or, if you prefer, with a crawl space or on a concrete slab. If built without a basement, the laundry area and utility rooms occupy the stair area.
For questions, suggestions, or comments please contact the webmaster

Copyright ŠAugustus Suglia 1997-2003