Augustus Suglia, A.I.A.
382 Church Avenue
Cedarhurst, L. I., N. Y. 11516
516-569-4241 or
e-mail us

A-Frame Homes

House Plan # 2092 Square Footage- 778 1st Floor, 778 2nd Floor
Total 1,556 square footage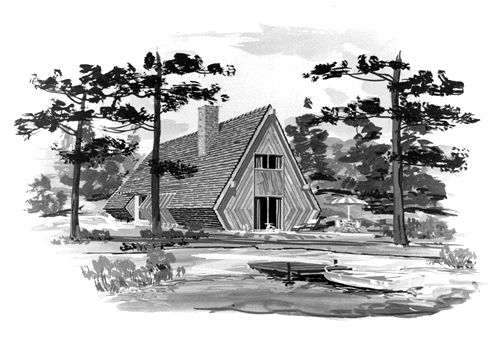 House Plan #2092 -This appealing A-frame vacation home is designed for year-round living.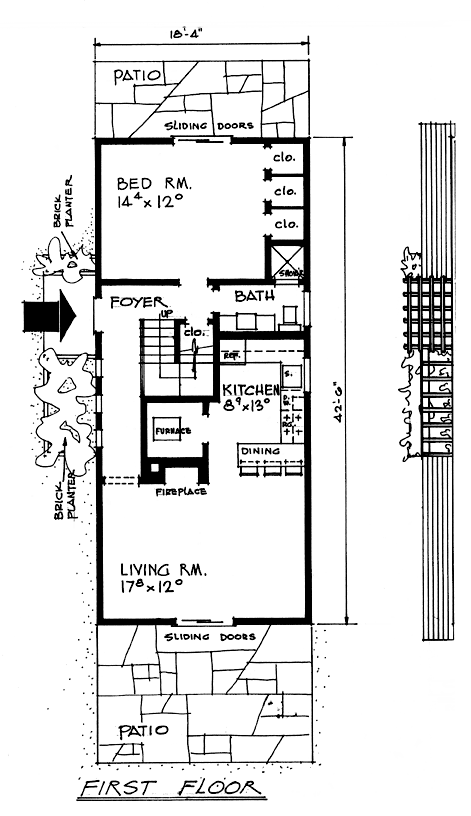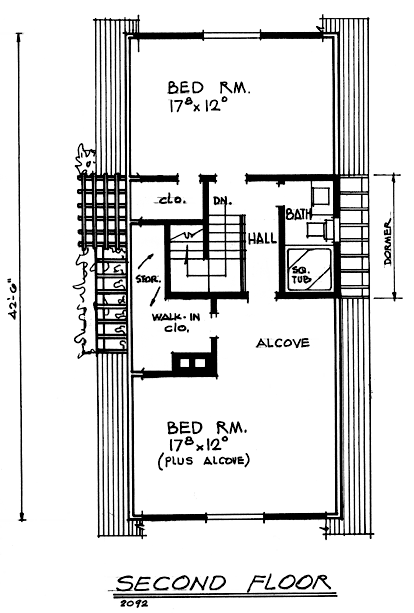 House Design # 2092 has a furnace room, neatly tucked behind the wood-burning fireplace, which can be used for storage if the furnace is eliminated. The spacious living room has sliding doors that open onto a patio and a dining counter separates it from the compact kitchen's work center. There is a master bedroom that is adjacent to a bath with a stall shower and it has three closets. Sliding glass doors provides access to the rear patio.

The second floor has two over-sized bedrooms, roomy enough to be dormitories and generous closet space. There is a full bath. For economy the home is built on a concrete slab.
For questions, suggestions, or comments please contact the webmaster

Copyright ŠAugustus Suglia 1997-2003