Augustus Suglia, A.I.A.
382 Church Avenue
Cedarhurst, L. I., N. Y. 11516
516-569-4241
or e-mail us
Vacation Homes

House Plan # 2121 Square Footage- 571 1st Floor, 550 2nd Floor. Total 1,121 sq.ft.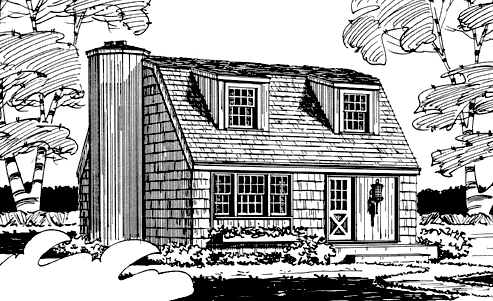 House Plan #2121 -This two-story barn cottage design has a wood-burning fireplace built into the silo.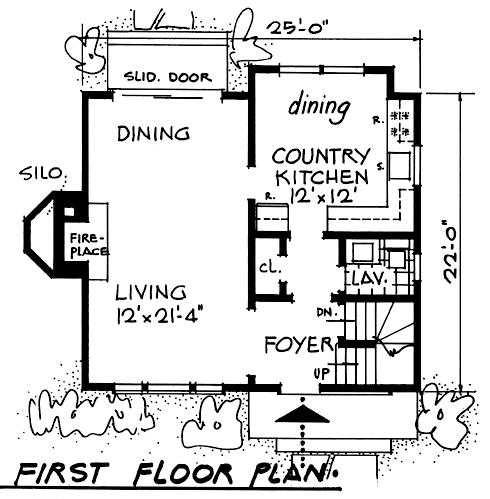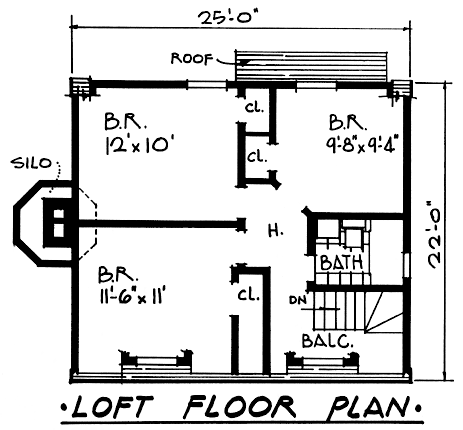 House Design # 2121 has an oversized living room with space for dining and a sliding door leading to the rear yard, country kitchen, lavatory and a foyer totaling 571 square feet of living space on the first floor. The center hall foyer contains the stair to the loft floor and full basement. The loft floor has three bedrooms and a full bathroom. The layout may be changed to two bedrooms if preferred. The overall dimensions are 25 feet wide by 22 feet deep.
---
For questions, suggestions, or comments please contact the webmaster

Copyright ŠAugustus Suglia 1997-2003