Augustus Suglia, A.I.A.
382 Church Avenue
Cedarhurst, L. I., N. Y. 11516
516-569-4241 or
e-mail us

A-Frame Homes

House Plan # 5122 Square Footage- 801 1st Floor, 522 2nd Floor
Total 1,323 square footage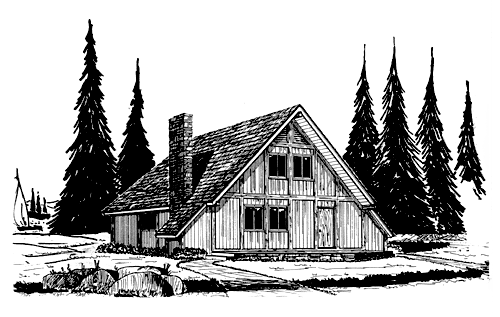 House Plan #5122 -The entrance vestibule of this modified A-frame separates the major areas of the first floor.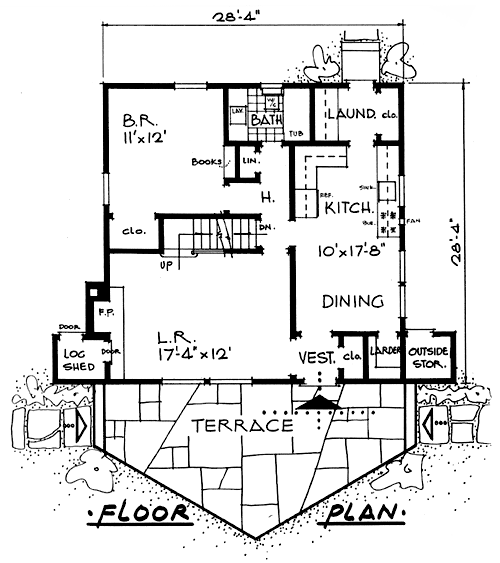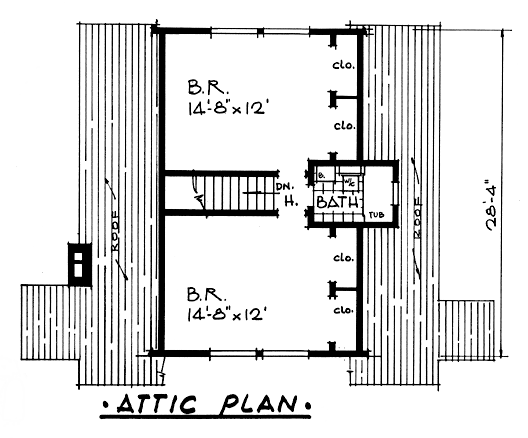 House Design # 5122 has a living room with a wood-burning fireplace and there is a log shed adjacent to the fireplace with two access doors one that is inside and one outside to load up the wood. The stair from the living room leads up to the attic, which features two large bedrooms, and a full bath (this area can be finished at a later time). The kitchen has a separate dining area with a walk-in larder for food storage. The rear hall leads to the first floor bedroom, a full bath and the access door to the full basement. The laundry/mudroom at the rear has a large clothes closet.

The roof of this design continues down the over the outside storage sheds for gardening tools and logs storage (one shed at each side).
For questions, suggestions, or comments please contact the webmaster

Copyright ŠAugustus Suglia 1997-2003