Augustus Suglia, A.I.A.
382 Church Avenue
Cedarhurst, L. I., N. Y. 11516
516-569-4241
or e-mail us
Vacation Homes

House Plan # 5125-Square Footage - 687 1st Floor, 678 2nd Floor Total 1,374 sq.ft.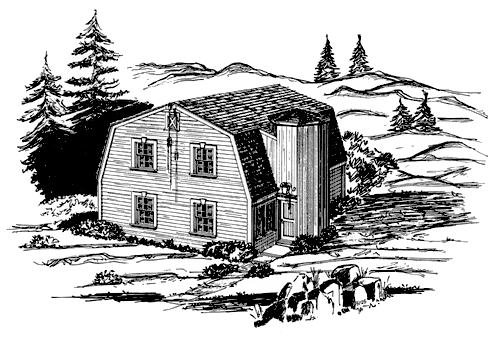 House Plan # 5125 -This two-story barn-type vacation home is built on a concrete slab for economy.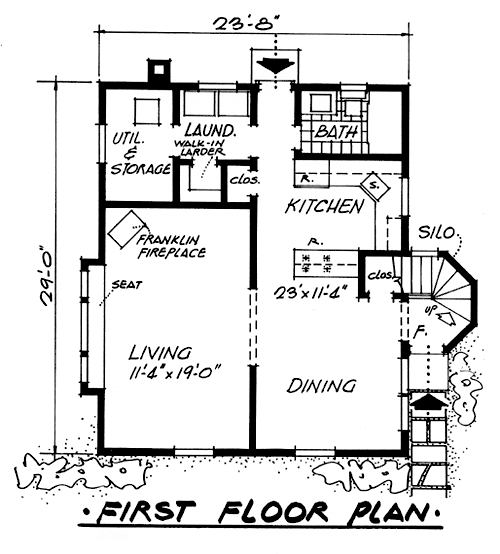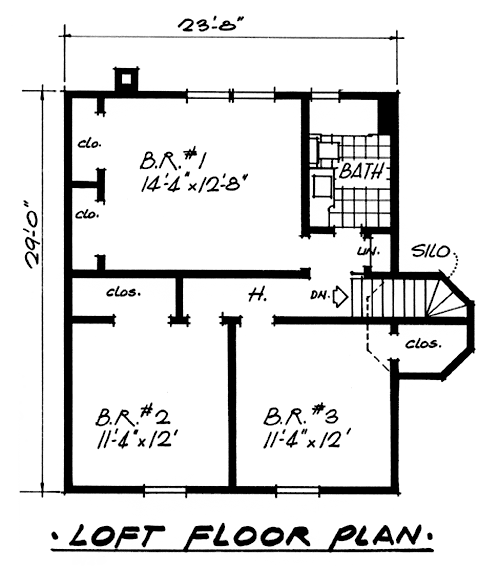 House Design # 5125 has a silo at its side, which contains the stairs to the loft floor. The laundry room has a walk-in larder closet, and the full bath on the first floor is accessible from the rear door for bathers. The living area has a large bay window with a built-in seat and a prefabricated Ben Franklin fireplace, which fits easily into the corner. There is spacious utility and storage room on the first floor. The loft floor has three bedrooms and a full bath. The square footage on both the first and second floors is 687.
---
For questions, suggestions, or comments please contact the webmaster

Copyright ŠAugustus Suglia 1997-2003