Augustus Suglia, A.I.A.
382 Church Avenue
Cedarhurst, L. I., N. Y. 11516
516-569-4241 or
e-mail us

Country Homes
House Plan # 5143 - Square Footage- 1,666 1st Floor, 1,390 2nd Floor Total 3,056 square footage.

House Plan # 5143 - Separate stairs up to the expansion area above the garage wing can be developed into an in-law apartment, studio or storage area.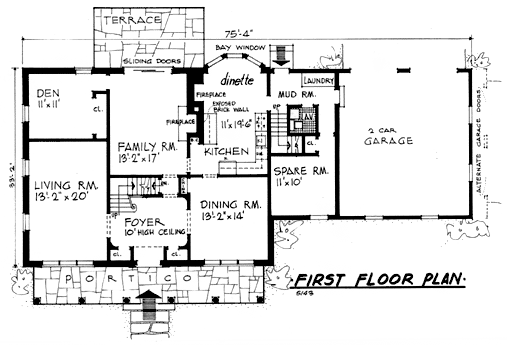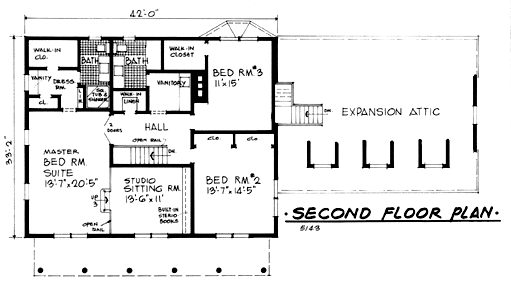 Home Design # 5143's first floor features a living room, dining room, family room, den (or library study), kitchen, dinette, spare room, mudroom and foyer with a 10 foot ceiling. A wood-burning fireplace is located in the family room with an additional fireplace in the kitchen/dinette for fireside dining.
The second floor has a master bedroom suite with a dressing area, bath and a raised studio-sitting room. Additionally there are two more bedrooms and a full bath on the second floor. The overall dimensions are 75 feet, 4 inches by 33 feet, 2 inches include the two-car garage (rear or side entry). There is a full basement.
For questions, suggestions, or comments please contact the webmaster

Copyright ŠAugustus Suglia 1997-2003