Augustus Suglia, A.I.A.
382 Church Avenue
Cedarhurst, L. I., N. Y. 11516
516-569-4241
or e-mail us
Vacation Homes

House Plan # 5150-Square Footage- 793 1st Floor, 578 2nd Floor Total 1,371 sq.ft.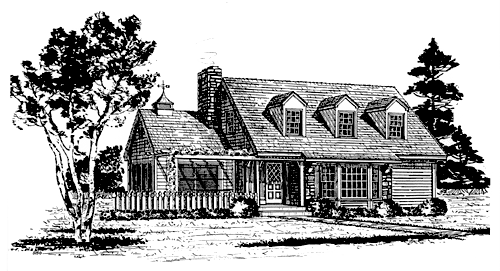 House Plan # 5150-Touch of stone is added to the façade of this modest house, which otherwise utilizes clapboard for its country appearance.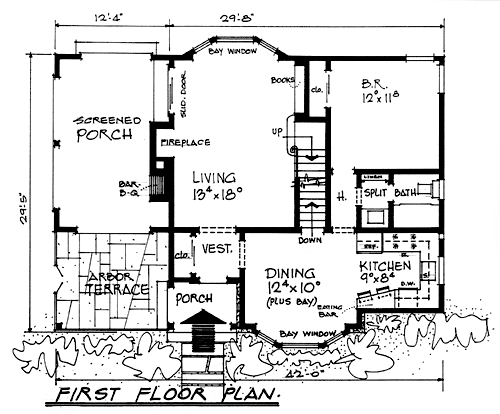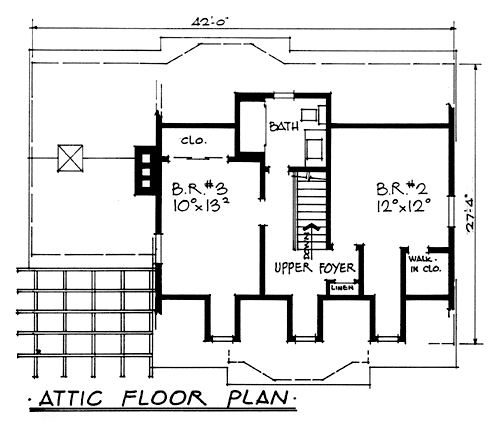 House Design # 5150 has a living room, dining room, and bedroom, split bath, kitchen and vestibule, totaling 793 square feet on the first floor. If the attic is made into two bedrooms and a bath, it will add 578 square feet to the habitable area. There is a rear screen porch, in front of which is an arbor terrace. The basement stairway is off the dining room. The overall dimensions of 42'-0" feet by 29'-5" include the screened porch. There is no garage.
---
For questions, suggestions, or comments please contact the webmaster

Copyright İAugustus Suglia 1997-2003