Augustus Suglia, A.I.A.
382 Church Avenue
Cedarhurst, L. I., N. Y. 11516
516-569-4241 or
e-mail us

Colonial Houses

House Plan # 5153 Square Footage- 1,193 1st Floor, 799 2nd
Floor Total 1992 square footage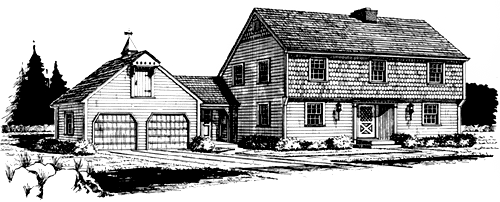 House Plan # 5153 -Typical salt box design and its rear deep-sloping roof. Two porches are between the basic house and the two-car garage.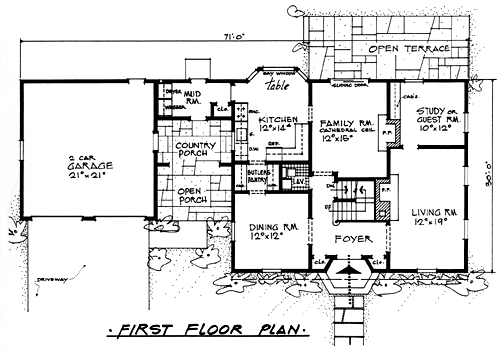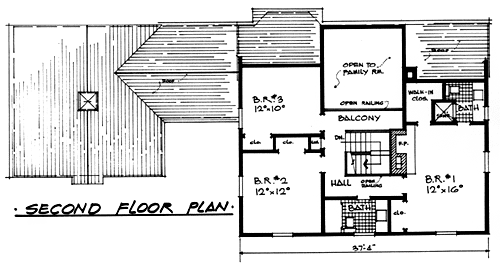 House Design # 5153 has a living room, dining room, family room, study or guestroom,
mudroom-laundry, lavatory-toilet and foyer, totaling 1,193 square feet of living space on the first floor. On the second floor there are three bedrooms, two bathrooms and a hall, totaling 799 square feet of habitable space. A balcony on this floor overlooks the family room. Besides the open porch at the front of the house is another porch to the rear of it. The overall dimensions are 71 feet by 30 feet including the garage. There is a full basement.
For questions, suggestions, or comments please contact the webmaster

Copyright ŠAugustus Suglia 1997-2003