Augustus Suglia, A.I.A.
382 Church Avenue
Cedarhurst, L. I., N. Y. 11516
516-569-4241 or
e-mail us

Ranch Houses

House Plan # 5163 Square Footage- 1,498 1st Floor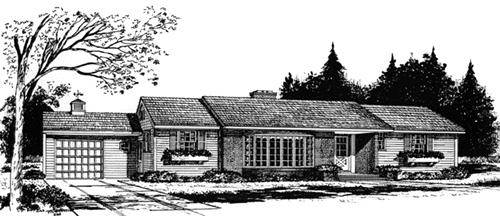 House Plan # 5163 -The touch of brick warms up the entry to this ranch. Plant boxes bring the garden right up to the windows.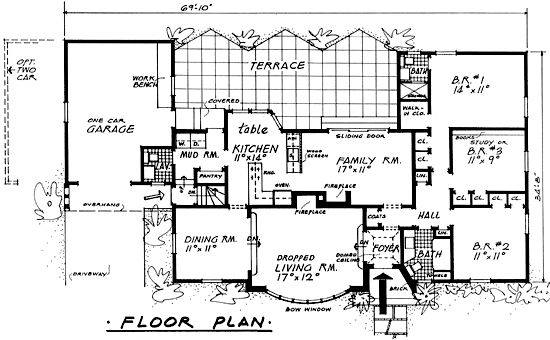 CLICK ON FLOOR PLAN ABOVE FOR LARGER AND CLEARER VIEW
House Design # 5163 has a living room, dining room, family room, kitchen, three bedrooms, two baths and foyer, totaling 1,498 square feet of habitable area. There is a one-car garage, mudroom, lavatory and rear terrace. Sliding glass doors lead from the family room to a rear terrace. The overall dimensions of 69 feet, 10 inches by 34 feet, 8 inches include the garage. There is a full basement.
For questions, suggestions, or comments please contact the webmaster

Copyright ŠAugustus Suglia 1997-2003