Augustus Suglia, A.I.A.
382 Church Avenue
Cedarhurst, L. I., N. Y. 11516
516-569-4241 or
e-mail us

Ranch Houses

House Plan # 5171 Square Footage- 1,505 1st Floor, 204 (loft area)
Total 1,709 square footage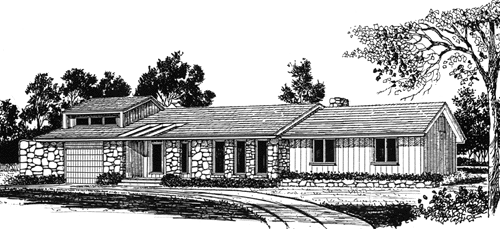 House Plan # 5171 -The "bonus" loft room above the garage blends nicely into the roofline of this design. Sunlight streams upon you as you enter this warm, attractive ranch design.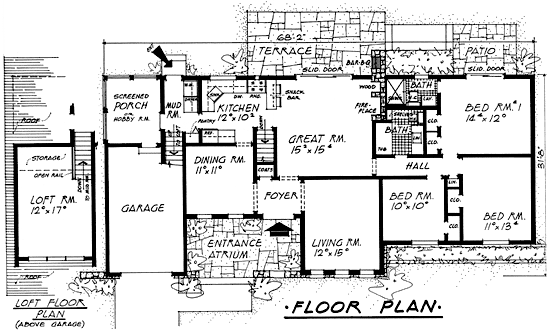 CLICK ON FLOOR PLAN ABOVE FOR LARGER AND CLEARER VIEW
House Design # 5171 has a living room, dining room, family room or "great room", kitchen,
bedrooms, two baths and a foyer, totaling 1,505 (without the bonus room) square feet of living space. There s a garage, behind which is a mudroom and screened porch that can be turned into a hobby room. There is a loft room above the garage, and that includes storage space. The overall dimensions of 68 feet, 2 inches by 31 feet, 8 inches include the garage. There is a full basement.
For questions, suggestions, or comments please contact the webmaster

Copyright ŠAugustus Suglia 1997-2003