Augustus Suglia, A.I.A.
382 Church Avenue
Cedarhurst, L. I., N. Y. 11516
516-569-4241 or
e-mail us

Ranch Houses

House Plan # 5188 Square Footage- 1,938 1st Floor.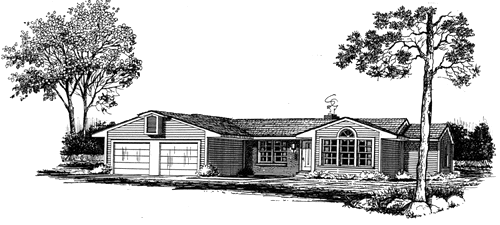 House Plan # 5188 - Distinctive windows add a classic, yet rustic touch to this contemporary ranch. The horizontal siding and brick chimney complete the picture.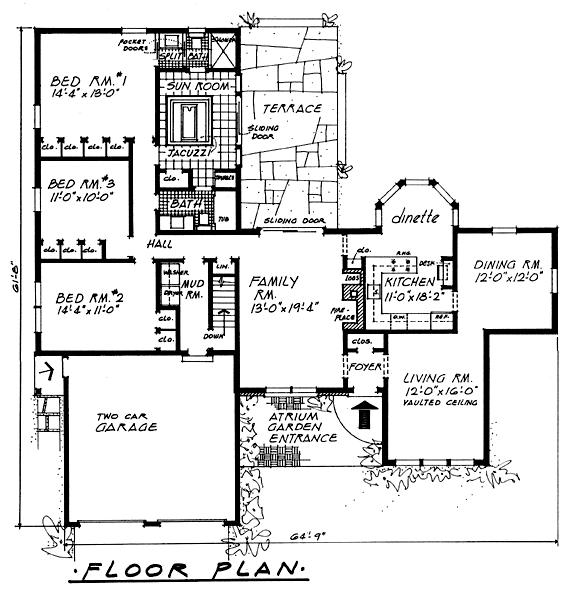 House Design # 5188 has a living room, dining room, family room, kitchen with dinette, three bedrooms, two baths, a sun room that may be used as a fourth bedroom, an atrium garden entrance and a foyer, totaling 1,938 square feet of habitable area. There is a two-car garage behind which is a mudroom-laundry. Sliding glass doors lead from the sunroom and the family room to a rear terrace. The overall dimensions of 61'-8" by 64'-9" include the garage. The house has a basement.
For questions, suggestions, or comments please contact the webmaster

Copyright ŠAugustus Suglia 1997-2010