Augustus Suglia, A.I.A.
382 Church Avenue
Cedarhurst, L. I., N. Y. 11516
516-569-4241
or e-mail us
Vacation Homes

House Plan # 5192-Square Footage- 976 1st Floor, 658 2nd Floor Total 1,634 sq.ft.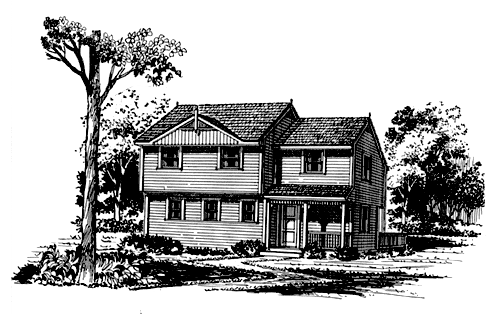 House Plan # 5192-The front view of this contemporary includes Victorian accent on the porch roof and in the porch railing. The window size is designed to keep this side (the north) of the house exposed to a minimum of chilly north winds.
Rear View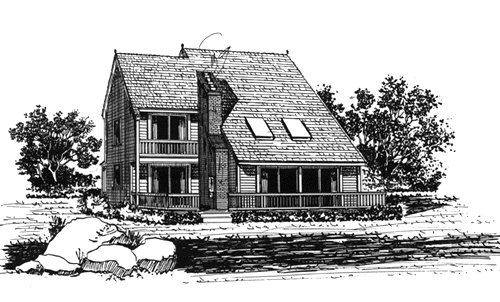 The rear of the house is designed to face south and help trap the sun's warmth. Generous glass exposures provide heat and light. The skylights help brighten the living room. The second floor balcony is part of the master bedroom.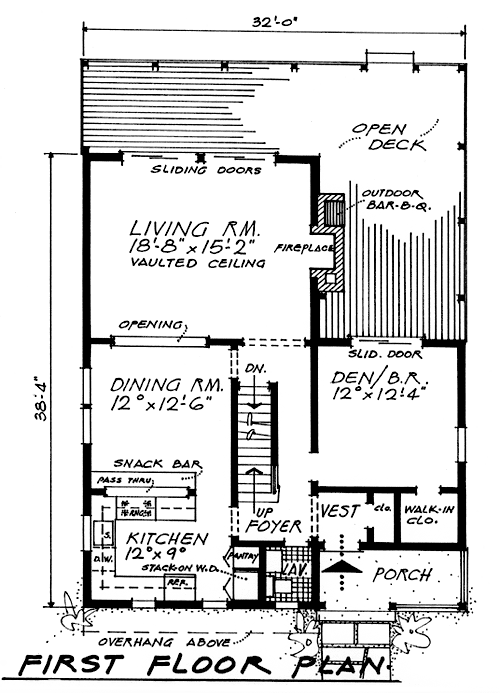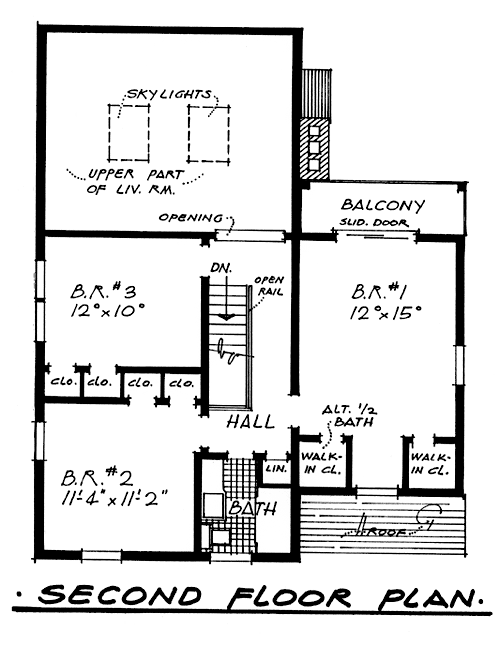 House Design # 5192 has a living room, dining room, kitchen, den/bedroom, three bedrooms, one bath, lavatory, foyer and vestibule, totaling 1,634 square feet of living space. Sliding doors from the living room and den/bedroom open to a wraparound deck. The master bedroom has two walk-in closets, one, which may be converted to a half bath private to the master bedroom. The overall dimensions are 38 feet, 4 inches by 32 feet. Energy-saving features include heavy R-19 insulation double-glazed fireplace that utilizes outside air for combustion, thus preventing warm air from escaping up the chimney.
For questions, suggestions, or comments please contact the webmaster

Copyright ŠAugustus Suglia 1997-2003
Copyright ŠAugustus Suglia 1997-2000