Augustus Suglia, A.I.A.
382 Church Avenue
Cedarhurst, L. I., N. Y. 11516
516-569-4241 or
e-mail us

Victorian Plans
House Plan # 5200 Square Footage- 1,384 1st Floor, 1,060 2nd Floor
Total 2,444 square footage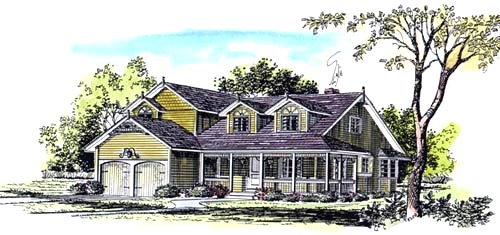 House Plan # 5200 - Victorian details make this style a pleasure to come home to, but if your taste is more contemporary the details can easily be changed.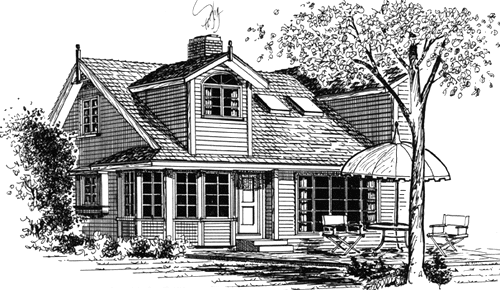 Rear View
The rear of the kitchen dining bay shows window space and easy access to a rear terrace for open-air dining.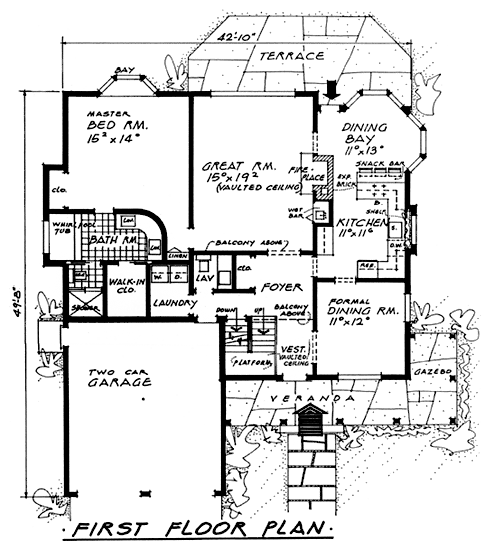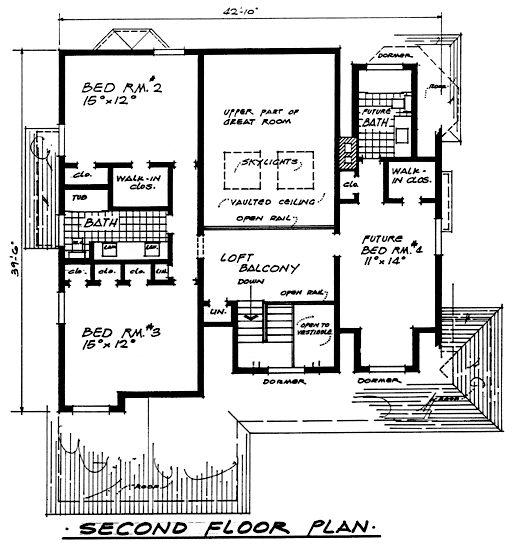 House Design # 5200 has a great room, dining room, dining bay, kitchen, four bedrooms, three baths, a foyer and a vestibule, for a total of 2,444 square feet of habitable space. There is two-car garage, behind which is a laundry room and lavatory. A door leads from the dining bay to a rear terrace. The overall dimensions of 42 feet, 10 inches by 39 feet, 6 inches include the garage. There is a full basement.
For questions, suggestions, or comments please contact the webmaster

Copyright ŠAugustus Suglia 1997-2003