Augustus Suglia, A.I.A.
382 Church Avenue
Cedarhurst, L. I., N. Y. 11516
516-569-4241 or
e-mail us

Colonial Houses

House Plan # 5203 Square Footage- 1,382 1st Floor, 890 2nd Floor
Total 2,272 square footage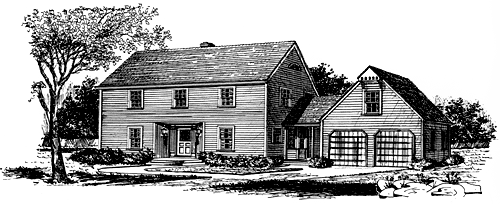 House Plan #5203 -This Georgian colonial saltbox design has a "Great Room" with a vaulted ceiling and wood burning fireplace. The second floor is balconied to this area.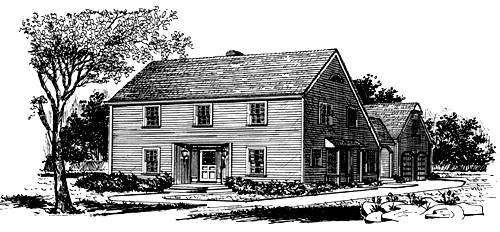 RENDERING SHOWING COUNTRY PORCH AND GARAGE IN REAR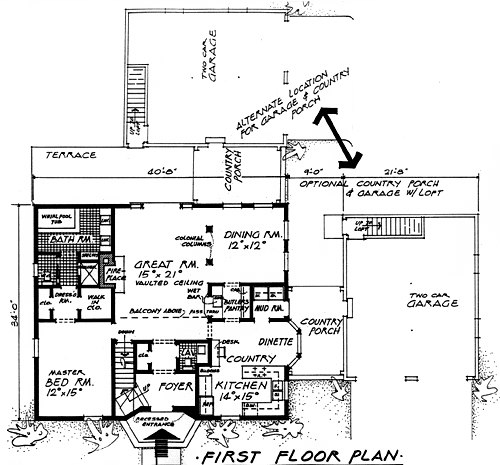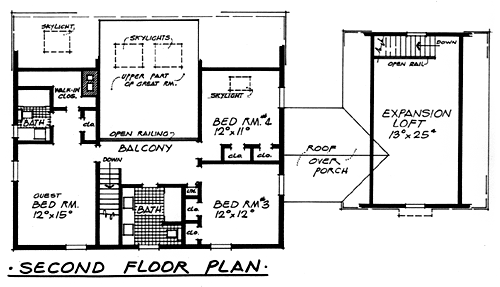 House Design # 5203 has a great room and dining room which are separated by colonial columns, country kitchen with dinette, master bedroom with separate bath, butler's pantry, mudroom leading to a country porch and a foyer, totaling 1,382 square feet of habitable space on the first floor. The second floor has three bedrooms and two bathrooms for an additional 890 square feet of habitable area. An expansion loft of 25 feet, 4 inches by 13 feet is above the two-car garage and can be used as a guesthouse, family business or hobby room. There is an alternate location for the two-car garage, loft and attached country porch, which is shown on the first floor plan layout. The overall dimensions are 71 feet, 4 inches by 34 feet, which includes the porch and garages. There is a full basement.
For questions, suggestions, or comments please contact the webmaster

Copyright ŠAugustus Suglia 1997-2003