Augustus Suglia, A.I.A.
382 Church Avenue
Cedarhurst, L. I., N. Y. 11516
516-569-4241 or
e-mail us

Ranch Houses

House Plan # 5207 Square Footage- 1,565 1st Floor, 316 (bonus loft area)
Total 1,881 square footage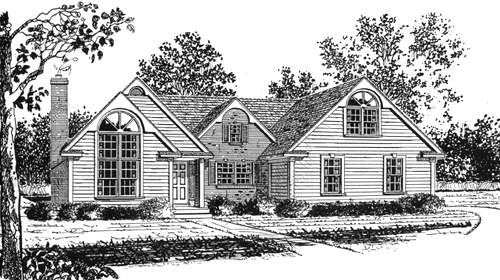 House Plan # 5207 - Wrapped in horizontal siding and highlighted with brick veneer at the front, this house design reflects country charm at its best.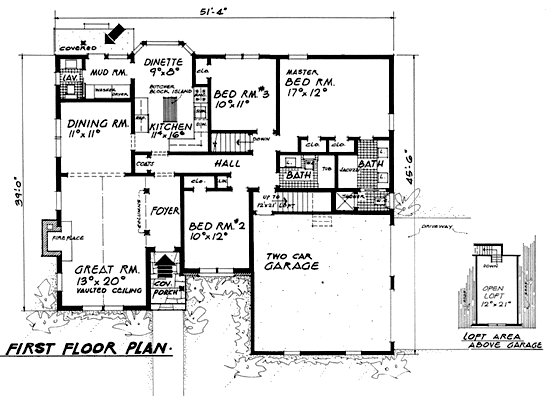 CLICK ON FLOOR PLAN ABOVE FOR LARGER AND CLEARER VIEW
House Design # 5207 has a great room, dining room, kitchen with dinette, two baths, three bedrooms and a foyer, totaling 1,565 square feet of habitable space. Adjoining the kitchen is a mudroom complete with lavatory and space for the washer and dryer. A bonus loft area of 316 square feet above the garage can be used as an office, hobby room or exercise gymnasium. The overall dimensions of 51 feet, 4 inches by 45 feet, 6 inches include the garage. There is a full basement.
For questions, suggestions, or comments please contact the webmaster

Copyright ŠAugustus Suglia 1997-2003