Augustus Suglia, A.I.A.
382 Church Avenue
Cedarhurst, L. I., N. Y. 11516
516-569-4241 or
e-mail us

Ranch Houses

House Plan # 5606 Square Footage- 2,357 1st Floor, 252 2nd Floor, 242 (on slab). Total 2,851 square footage.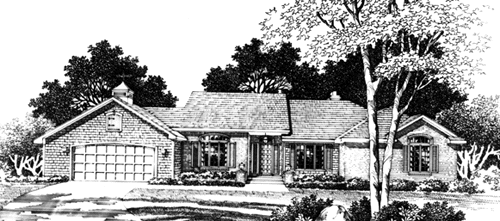 House Plan # 5606 - A large secret room is found a half story above the kitchen providing a great area for a playroom, private sitting room or studio.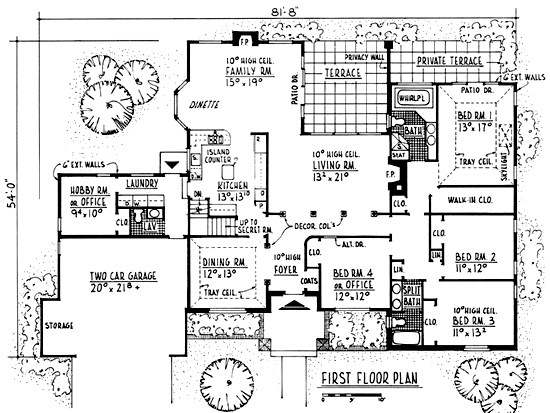 CLICK ON FLOOR PLAN ABOVE FOR LARGER AND CLEARER VIEW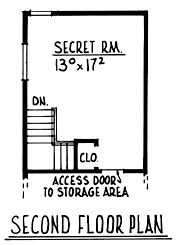 House Design # 5606 has a foyer, dining room, living room and family room with two fireplaces and 10-foot high ceilings. There are three bedrooms which share a split-bath with a double vanity and a master bedroom suite that has a tray ceiling, skylight and a whirlpool bath which overlooks its' private terrace. There is an alternate door plan in the fourth bedroom that allows the room to be converted to a study, den or an office. The kitchen with plenty of workspace including an island counter leads to the upstairs secret room and downstairs to the full basement. At the back of the garage there is hobby room or office with its' separate entrance and a laundry/mudroom with a half-bath. Sliding glass doors lead to the outside terrace from the family room. The overall dimensions are 81'-8" by 54'-0" which includes the two car garage with its' storage area.
For questions, suggestions, or comments please contact the webmaster

Copyright ŠAugustus Suglia 1997-2003