Augustus Suglia, A.I.A.
382 Church Avenue
Cedarhurst, L. I., N. Y. 11516
516-569-4241
or e-mail us
Vacation Homes

House Plan # 5610 Square Footage-627 1st Floor, 255 2nd Floor. Total 882 sq.ft.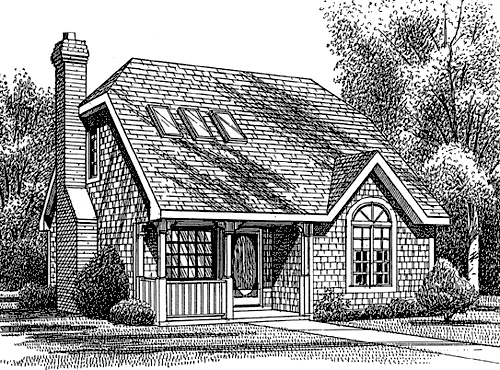 House Plan #5610 -This country cottage features a spiral staircase in the living room that leads to the loft which is perfect for an office or an extra sleeping area.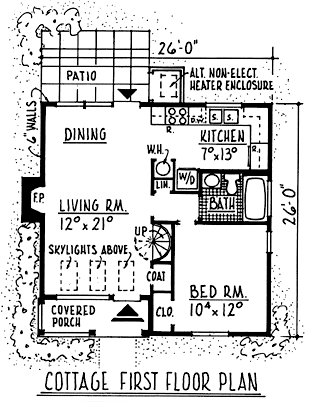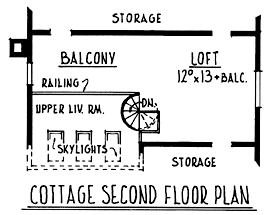 House Design # 5610 has an oversized living room with space for dining and plenty of natural light with three skylights, kitchen that has room for a stacked washer/dryer and a master bedroom with adjacent full bathroom. The loft floor has a balcony with a railing and a storage area. The overall dimensions are 26 feet wide by 26 feet deep. The house is built on a slab foundation.
---
For questions, suggestions, or comments please contact the webmaster

Copyright ŠAugustus Suglia 1997-2003